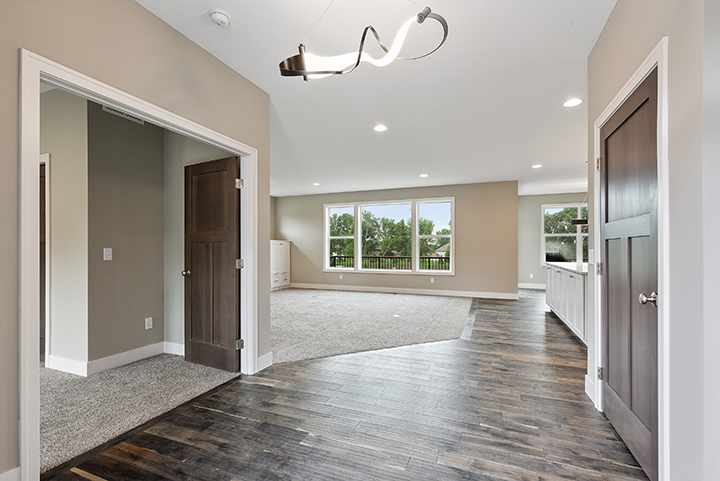 What should you look for when choosing a home builder?
Choosing the right home builder is just as important as deciding to build a home. Having a custom home builder that will work with you, communicate with you, and give you the quality that you expect is essential in making building your new home a pleasant experience. To make sure you get the right home builder, there are some things you should ask.
What are my needs and does the builder cover them?
Needs cover everything from location to the style of house you want. In fact, your first step in finding a home builder is searching for a custom home builder in the location that your want. The home builder you choose should meet your requirements in the price, size, and style of home that you desire. This also means looking into the floorplans a custom home builder allows you to choose from and how much room there is for deviation. It also means looking at what is all included in the price. For example, is landscaping included or is it a service that can be added on?
How much experience does the builder have?
Experience does matter in building a custom home. If a home builder has been around for a while, they are probably doing something right. There are also added benefits to choosing a builder with experience. Home builders that have been around longer have had time to build relationships with quality craftsman and overcome common problems that may happen when building a home. There are also more customers that can give you feedback. Finally, the builder has had time to make a reputation for themselves. If you ever do have to sell, having your home built by a home builder with a good reputation can increase the resale value.
Do they communicate well with you?
You are going to have questions, concerns, and requests. Make sure you choose a home builder that listens to you, updates you on their progress, and answers your questions. The builder has to understand your needs and what you expect from them. Miscommunication is often times where mistakes happen.
Is there a warranty?
Check the warranty or services a builder offers to make sure it is comparable to other builders. Not only does this give you the peace of mind that if anything goes wrong it will be fixed, it is also a good indicator that they have excellent quality standards. Nobody really wants to redo something they've already done, so they are less likely to rush through it if they will be responsible for fixing it.
Are they licensed, insured, and involved in their industry?
Insurance and licensing differs from state to state, but you want to make sure that the builder your choose is up-to-date on the Minnesota requirements. Being involved in their industry is also a boon. While it isn't required, being part of associations like the local Home Owners' Builders Association or Minnesota's Green Path shows their values and commitment to the community.
Can you tour their homes?
This is a step that should not be skipped. A tour will not only show the style and finish you can expect from them, but it will show the quality of their work. It is the final step in deciding if they are the right home builder for you.
Choosing the right home builder requires a little research, but it is worth it. You are trusting someone with creating one of the most important spaces in your life. Take the time to make sure you trust them and that they will work with you to get everything you want in a home.