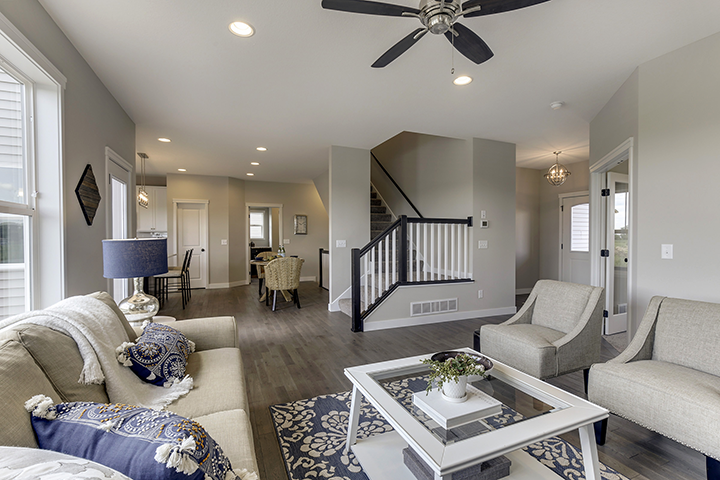 Turn your Empty Nest into your Personal Paradise
So the kids have finally moved out and are unlikely to be needing their rooms anymore. Why let that space go to waste. Instead, reclaim that space for yourself. Here are some ideas how to use your empty rooms.
Office
With technology making it easier and easier to do more work tasks from anywhere, it is getting more common for people to work at least partially from home. Still, even if you are working from home, you should have a dedicated work space where you are less likely to get distracted. To convert an extra bedroom into an office, try adding a desk and maybe a sitting area where you can relax and spread out a little more.
Hobby Room
Another great way to repurpose a room is dedicate it to your hobby. Whether it is sewing, scrapbooking, painting, or model building, every hobby needs space. Of course, different hobbies demand different working space, but a good start is adding storage and shelving to the room. You can also use the room to display your finished creations.
Memorabilia Room
If you've fallen in love with a band, era, or sports team, you most likely have amassed a good collection of memorabilia. Instead of hiding it, why not display it in a room dedicated to it. It will be a great way to show off your collection to your visitors.
Man/Woman Cave
This is really a blank canvas room that can easily be combine with a hobby or memorabilia room. Just think of it as a room dedicated to you; a place where you can get away from the activity of the rest of the house and just relax. This may mean there is a TV, books, or whatever you enjoy doing. Just think of it as a place to do your own thing. 
Grandkids Room
When you have grandkids, you are likely to accumulate just as many toys in your house as they have at home. It makes sense; you have to keep those kids entertained. By giving them their own space, you can ensure they are in a safe place with plenty to do, and they are not destroying the rest of your house. Plus, if you are too worn out after they leave, you can just close the door to the mess until you get the energy to clean.
Guest Room
So this isn't really reclaiming the room for yourself, but having a guest room is a very common thing. Having a guest room will give visitors, including your children who have moved out, a place to stay when they visit. The main thing to do to convert a bedroom into a guest room is to restyle it. Get rid of the decoration, linens, and color scheme that your children left behind and make it something more your style. Just remember, if this is something you think you need but are interested in doing one something else with the room, it is fairly easy to put a comfortable pullout couch in any type of room.
Kids leaving the house doesn't just mean that they are growing up and starting their adult live, it also means you now have more time and space to do what you love. Why not let your house help with that by repurposing unused bedrooms to be a space that suits you.