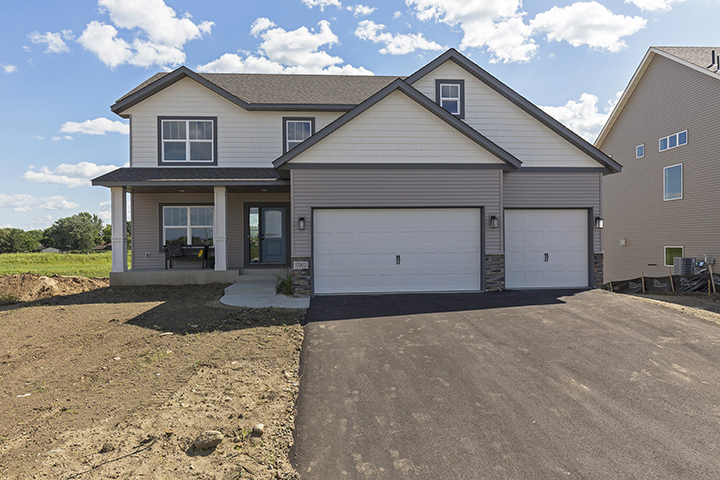 To Build or Not To Build
Building your own custom home is a big commitment. Most people who look into custom home builders are looking for their forever home. That means before you start working with a builder, you have to decide if building a home is right for your or if you should look into buying instead. Here are some things you should consider before diving in to a new construction.
Is the money available?
One of the biggest concerns most people have when building a house is, "Can we really afford it?" It is true that building your home usually costs more upfront than buying. Also, if you have every seen a building or renovation show, you should know that it is a good idea to have wiggle room in your budget. So you have to really decide if you are okay with this expense. Building a home is a big purchase, and choosing high quality materials will only increase the price, so this is something you have to plan for.
Despite it being a big cost, there are ways to make affording it possible and that building a new home can give your a huge return on investment. For one, you don't need to have the money just sitting around. Every good home builder usually have a relationship with people that can help your through the financial aspect. Second, if you use quality materials, your house is going to be in great condition for a long time and keep it's value even if you do sell it one day. Good materials can also mean a decrease in gas and electric expenses. Finally, building your home will mean you get what you want. When buying a house, people usually have changes they want to make it their own. It is also more likely that something in the home needs to be fixed or replaced. Building a home means there is no need to spend money to remodel or fix a home for a long time.
How patient are we?
One thing that you can't improve is the time it takes to build a house. There is going to be a definite building period, and there may be delays. A good home builder will do whatever they can to stick to the timeline they give you, but you have to decide if you can handle the wait.
Are we where we want to be?
This is part location, part lifestyle. It is not helpful to build your perfect home if it is in a location you hate or that you will probably not stay long. So you have to make sure you build in a city that has all the amenities you need and that your career and life is stable. Of course the unexpected happens, but are you likely to stay put once your build your house and get the most out of it?
Are you on the same page?
Besides location, you have to decide together on what you want in a house and what is important to you. You really have to work together with your family to make sure you get everything you want and has a style everyone loves. That may mean making a needs and wants list so you can decide what to include in your budget and what would be nice to have if there is money left over.
Once you build your custom house, it is very unlikely that you will regret it. Your house will reflect your personality and needs much more than any house that is already on the market. But preparing mentally first will definitely make the journey to getting your new home much smoother.